Healing Through Dance
with Cheryl - The Healing Dancer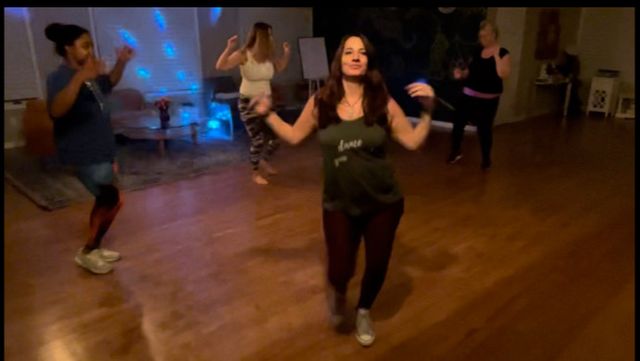 Description
You are Divinity In Motion!
You are Divine AF!
Keep Dancing Your Dance!


Experience an evening of energy balance and healing through Dance, Energy Healing, and guiDANCE. No dance or energy healing experience is needed. All you need is an intention to receive healing for whatever you need at that time, a love to dance and move your body, and passion to help and hold space for others. Everyone receives an Oracle card at the end of class with Spiritual guiDANCE. You may take a picture of your card.
Dancing and energy healing helps you to let go of anything you are ready to let go of. It also helps you to move the emotions and energy through your body and clear your energy. After class you will feel like a weight has been lifted and ready to keep moving forward in your life.
Divinity In Motion Classes and Events with Cheryl are all about finding peace within, loving yourself unconditionally and feeling free to be authentically you.


Price:  $35
Class Size is Limited, Registration is Required.
Register Today!!!

Live in Joy Yoga & Wellness
118 W Merchant St, Audubon, NJ 08106
1:00 PM EST
to 3:00 PM EST
Private:No
RSVP Required:No
Accept Registration Online:No