Celebrating community, all summer long! - Megan Marchese
---
3rd Friday Returns!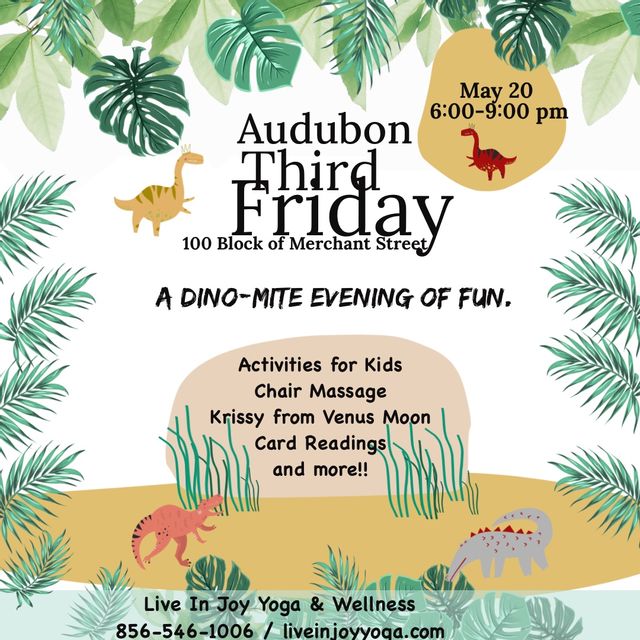 As we welcome in May, we are halfway between spring and summer. The sun is heading into its full waxing phase, and the earth is cresting into its Yang cycle. There will be abundance to be celebrated as well as nurtured.
This year Live In Joy will again be participating in Audubon's Third Fridays from May through October. From games to massages to card readings, check out what we have in store at the studio. Each month has a theme, so perhaps you'll show us your best Tyrannosaurasana in May for Dino Month, or do a bit of Christmas shopping in July when Merchant Street shows off its holiday cheer. Come out and see what the community has to offer.
Summer Camp Returns!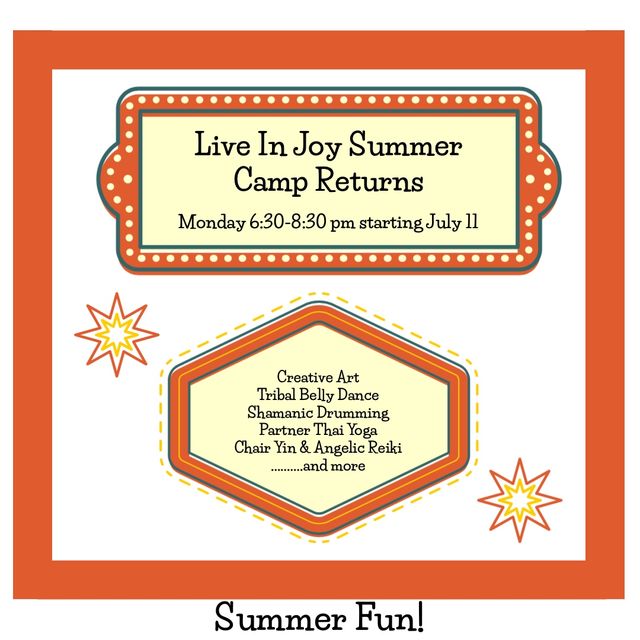 We are also looking forward to Camp In Joy! 2022. Last year was an amazing success! We met lots of new faces, got to reconnect with some familiar faces we hadn't seen in a while, and enjoyed coming together once again in person. Starting July 11th and ending August 29th, there will be eight weeks of workshops on Mondays from 6:30pm-8:30pm. Singing, dancing, arts and crafts, each week we will offer a different way for you to honor the summer with us. Sign up for a single workshop, or for the entire series! Keep an eye out for the full schedule coming soon, and we look forward to another summer celebrating with all of you!