Playbook for Muse-ical Meditation & Mantra
---
Now Available to Purchase!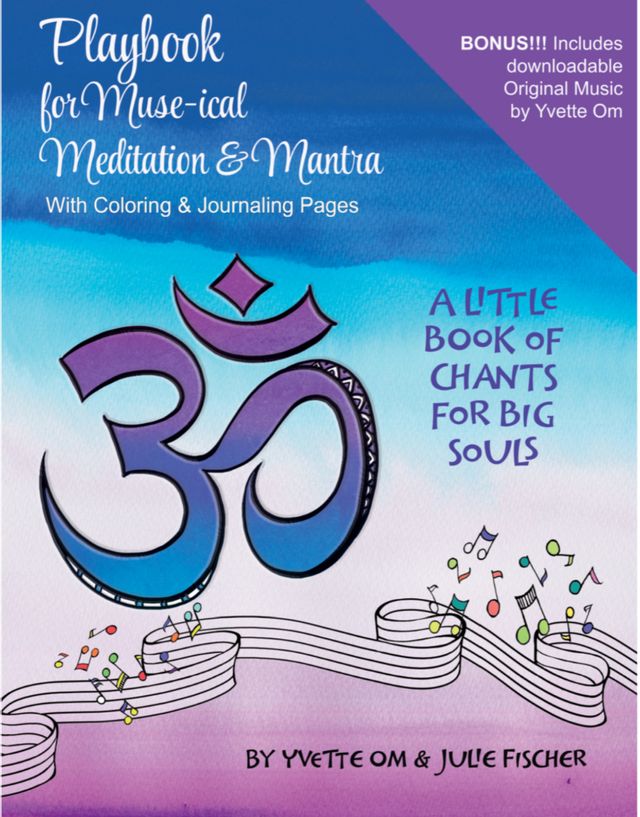 Playbook for Muse-ical Meditation & Mantra is a hands on sensorial chanting and journaling book designed for all creatives.


Whether a music and mantra lover, a morning meditator, a color doodler and/or a covert writer this original Playbook will meet you right where you are.
Playbook for Muse-ical Mantra & Meditation provides multi formatted learning and healing techniques, many of which have been around for centuries, to enlighten the whole of our personal story with imagery, self- inquiry and play.
Navigate through the 19 chapters, while enjoying a free musical download from one of my 5 albums as well as some new audio tracks and meditations recorded specifically for this Palybook. These tracks are written both in English, as well as borrowing from the timeless Sanskrit mantras of the spiritual East. Explore how these mantras relate to your own authentic wisdom.

Order your copy now at Shop In Joy Store