Camp In Joy 2021! - Summer Camp Slumber Party w/ Camp Joy Counselors
Get Inspired, Creative & Recharged!!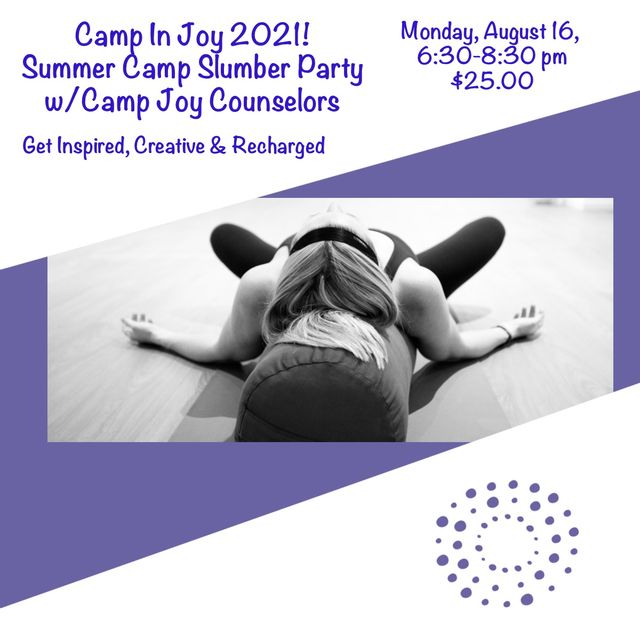 Description
Enjoy an evening of relaxation as our 'Camp Couselors' lead you through guided meditations, restorative yoga sequences, and yoga nidra. Prepare to be so at ease you may end up sleeping over at the studio for real that evening!

***Workshop is In Studio Only***

Price: $25

Live in Joy Yoga & Wellness
118 W Merchant St, Audubon, NJ 08106
6:30 PM EDT
to 8:30 PM EDT
Private:No
RSVP Required:Yes