Recipe of the Month!
in
Ayurveda
---
Nature's Abundance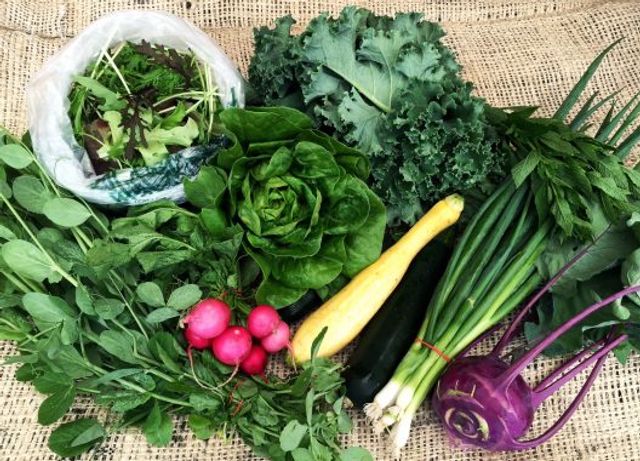 I love summer vegetables, the lightness of them and the fact that you can eat most of them raw!   In fact there were a few vegetables that I only ate raw, until I didn't.   I have grilled romaine lettuce, cucumbers, peaches and one of the most surprising, radishes!
I was hesitant to play with them due to their peppery flavor, but when you roast or stir fry radishes, there is a sweetness that is released.   Now they have become a regular grocery item during the summer.   
I have roasted radishes to put in taco, just like  Brussel sprouts with and in a stir fry.   
This summer, cook, roast, stir fry or grill something new, just because you can!
Radish Stir Fry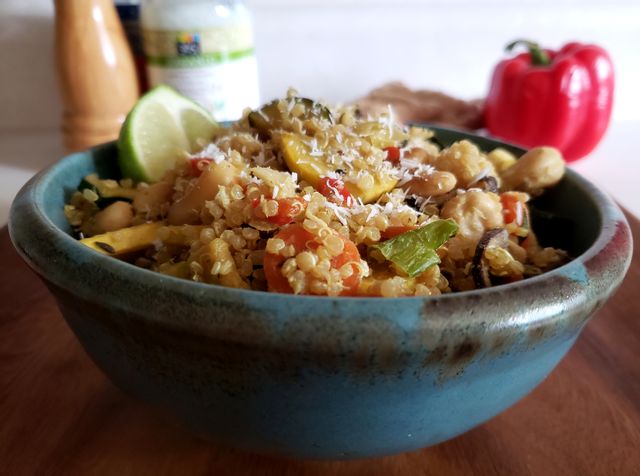 8-16 ounces protein - tofu, quinoa, chicken (optional)

      1 bunch radishes, sliced
      1 pound sugar snap peas
       3-4 scallions, sliced thin
       Cooked rice, for serving 
       2-3 tablespoons  oil for cooking
       Fresh mint, for garnish
         Simple stir fry sauce:
        1/4 cup rice vinegar
         2 tablespoons coconut sugar
        2 tablespoons oil
        2 tablespoons Braggs aminos
 There's really not much prep to this dish, but it is important to do it all before you start cooking. Once the veggies hit the hot pan, you want to cook them for a very short time so you don't want to be chopping half while the other half are turning to mush
Wash your radishes well and slice them. Keep them a bit on the thicker side (4-5 slices per radish) so they have a better chance of keeping some of their crunch after cooking. 
 Add these slices to a few handfuls of sugar snap peas. The sweetness of the peas and peppery flavors of the radishes works really well together.  Add some chopped scallions.   
 The Sauce
When I'm making stir-fries like this I always make a slightly different sauce. Basically, I just wing it and you can too. My sauces always contain a bit of oil (sesame oil, avocado oil, olive oil etc.) some sort of vinegar (almost always rice wine vinegar), a salty/savory component (Braggs liquid aminos or coconut aminos), something spicy (ginger, pepper) and something sweet (coconut sugar or raw honey).  ***I also will throw in apple cider vinegar or after cooking add lemon/lime juice.   
 Protein
To really make this a full meal, you'll want to add some sort of protein the mix. You could use diced chicken or sprouted tofu,  or quinoa, a full protein grain.
 Don't overcook this!
Serve this colorful mix over your favorite rice and garnish it with fresh mint.
The mint might sound like a strange touch, but it really works well with the dish.