Chemical Free Spring Cleaning!
---
Spring Clean Your Home Without Harmful Chemicals With Norwex Products!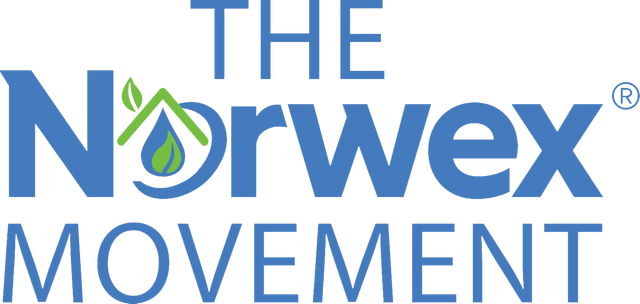 As the disinfectant wipes and cleaning supplies quickly sold out and restocking the shelves seemed to take forever, it was not a concern of mine to purchase. At the same time the reports of people becoming sick due to the overload of using all the chemical based products began to rise. Did you know that there are currently more than 85,000 chemicals in the US that make up the products in our daily lives and few, besides medications and pesticides, have been assessed thoroughly for safety.
For the last 25 years, Norwex, a Norwegian based company, created the revolutionary "Cleaning without Chemicals" approach—which focuses on reducing the use of chemicals to clean homes. Norwex introduced a new microfiber with microsilver, now known as BacLock® technology, which requires only water to clean and self-purifies as it dries. Norwex Microfiber is more than just a cleaning product. When you use a Norwex Microfiber product, you are making a real difference for yourself, your family and the environment by:
· Decreasing the time you spend cleaning
· Reducing the use of cleaning products
· Reducing exposure to toxic fumes and harmful chemicals
· Reducing paper towel use and landfill contributions
· Preserving the environment for future generations
The Enviro Cloth & More: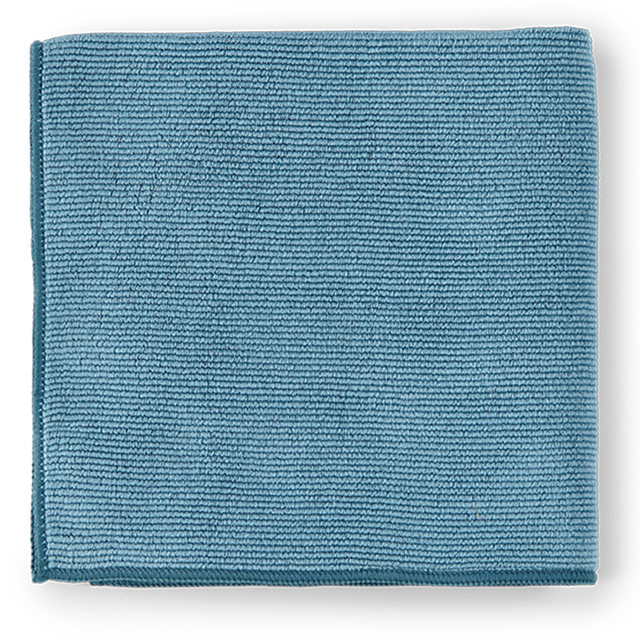 The Norwex Microfiber with BacLock technology:
· Removes up to 99% of bacteria from a surface when following proper use and care
· BacLock®—our exclusive micro silver antibacterial agent—offers continuous protection against microbes and odors within the cloth.
· Norwex Microfiber with BacLock is mildew resistant, keeping it cleaner and fresher longer.
· Ultra-thick and absorbent to pick-up and hold more dust, dirt and debris than other cleaning cloths
· Holds several times its weight in water
· Made of more than 10 million feet of microfiber for more effective cleaning power
Norwex is not only committed to reduce the chemicals being used in homes they have also created solutions to eliminate sources of plastic pollution, reusable grocery bags with BacLock, reusable produce bags, silicone lids to cover food containers, laundry and dish detergent safe for the environment, and much more.
March Warehouse Sale!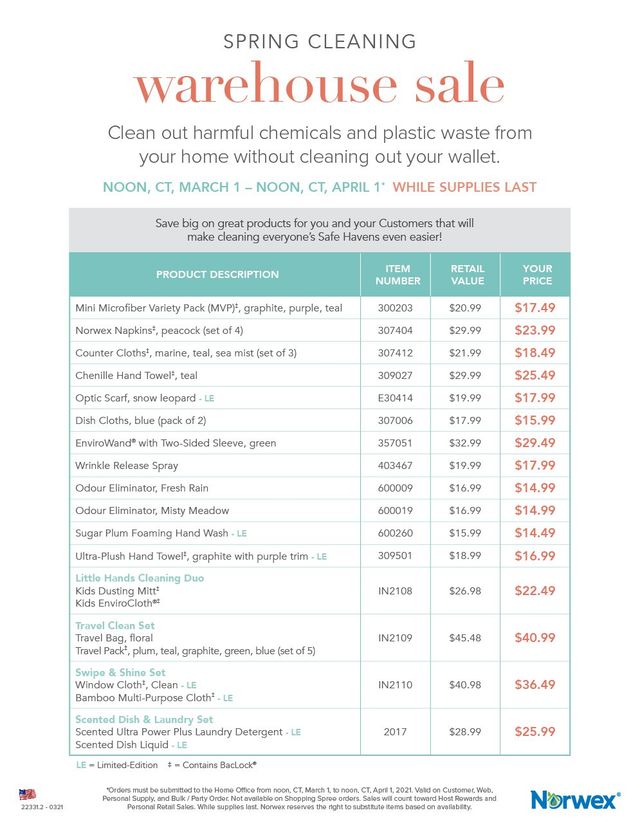 To read a review of Norwex Products : Norwex Review
For more information email us and start removing the chemicals from your home.