Life's Changes - Offering an Abundance of Opportunities to Practice Letting Go
---
Changes at Live In Joy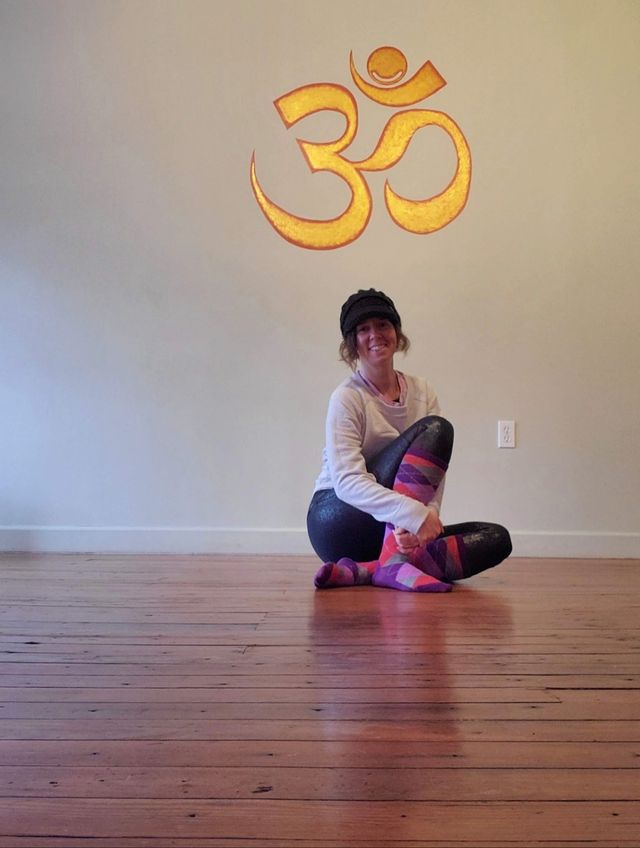 Spring always brings changes, in fact they say it is a time of new beginnings, new beginnings always bring change, so we wanted to take a moment to let you know about a change happening at Live In Joy.
Veronica Carpenter, who's enthusiasm and love for yoga could be seen in every class she taught, will be leaving at the end of the end of the month. Having Veronica teaching at the Live In Joy the past two years was not only a blessing for us but also for everyone who came to her classes. We honor Veronica and send her an abundant of blessings as she continues on her journey.
Below is a letter from Veronica to the community at Live In Joy!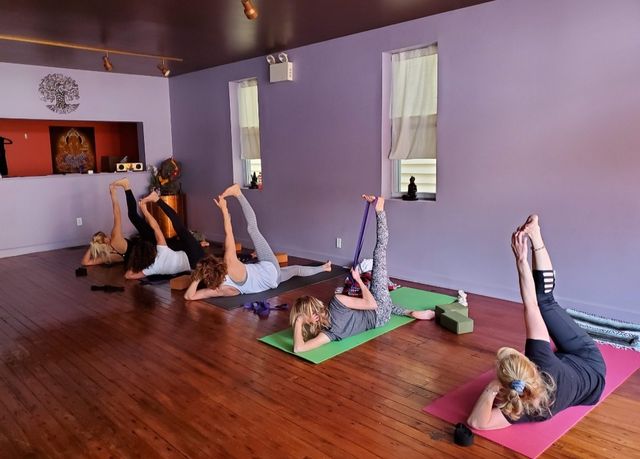 Dear Live In Joy Yoga Community-
I have been extremely blessed to have taught through the Live In Joy Yoga studio for the past 2 years. I found the studio when I moved to Collingswood, NJ from Philadelphia in 2015, when I went to the coffee shop next door. At that point my life was very different and I wasn't teaching yoga much, but I tucked the knowledge of the adorable studio into the back of my mind. After a life changing set of events took place in 2016/2017 - I moved into Audubon, NJ and slowly began expanding my yoga teaching throughout Camden County. At times I was teaching at 5 studios and upwards of 12 classes per week. In 2018 I decided to reach out to the Live In Joy Yoga studio owners to see if they would be interested in a new teacher joining as I was standing more firmly on my "Yoga Teacher" feet. Janet and Julie welcomed me with open arms and made me feel right at home. I started teaching one Vinyasa class per week and then picked up a second slot when I brought them the idea of the Vin/Yin class. Things were going very well and then – pandemic madness. At that point I continued on with Live In Joy teaching through them twice a week virtually. We are currently rounding towards a year of the virtual switch. Throughout the shutdown I have been teaching 5 virtual classes per week. Currently I teach two through Live and Joy Yoga and three through my business name Blissful Butterfly Yoga. I also am close to receiving my certificate as a Comprehensive Yoga Therapist and hold private sessions/yoga therapy sessions on my own. I spoke with Janet recently and told her that the Universe is giving me signals that it is time for me to release the classes through the Live and Joy name and take flight on the wings of Blissful Butterfly Yoga. This decision was not taken lightly and had tears involved. The love and yoga vibes that flow from Janet, all of the instructors, the students and the walls of the Live In Joy studio are like the smell of a sweet rose, the feeling of a belly laugh with a close friend, and the sense of connection from a heart hug. The studio feels like home. It is hard to say goodbye, but I also feel that it is time. Energetically this will then open up windows, doors and ceilings of opportunities for me to spread yoga through my own virtual platform- as well as create space for Live In Joy to continue to grow. Janet and I will stay in touch and I've been told that the door is always open for me if the time arises to come back. No one knows what the future will hold- but what an exciting ride we have going on here! It has been a heartwarming experience to be a part of the Live In Joy Yoga community. This coming week is my final week there. Anyone who wants to find me can do so here: www.blissfulbutterflyyoga.com or email me at [email protected]
**Pictures are from my time teaching at Live In Joy**
Peace, love, joy and light.
~Veronica