Aurvedically Speaking.......
---
Winter Balancing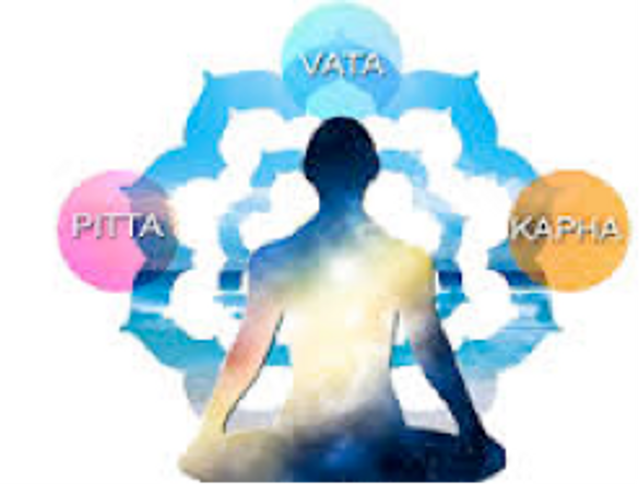 The Winter Antidote Diet – High Protein Higher Fat Diet
In winter, the cold and wind dry out the land. Our bodies become dried out also, a sensation we can feel in our throats and sinuses. Often the first indication that a change has happened or that a cold is coming on is a scratchy throat or dried mucus in the sinuses. To counteract the drying effects of winter, then we draw on nature's high protein, high fat antidote in the form of warm, heavy, oily foods that will replenish our depleted reserves of moisture. This means heavy foods like banana, avocados, beets, winter squash, nuts, meat, deep sea fish and more oils.
We also seek out foods that taste sweet, sour and salty, natures way of provided something that the body needs to pacify the change of season. Salt heats up the body and as well as most spices as they too typical have a heating quality that combats the cold. Sweet foods nourish the tissues, which counteracts the dryness and lightness in winter. Sour foods not only heat the body, they stimulate digestion.
The foods that nature provides during this time for those of us not hibernating-including nuts, grains, root veggies, and meats, which are heavier, higher in protein and fat. Remember that protein foods build the body up, the body actively seeks to store fat, protein, minerals and vitamins all winter long, and it's perfectly natural to gain 5 pounds or so in this season, which will easily burn off in the spring. If we do not provide those nutrients in the winter our body will be unsatisfied and will crave inappropriate foods the rest of the year.. Vegetarians can find themselves protein deficient in the winter by not adjusting their diets accordingly. If they are not careful about their diet, they can become addicted to sugar for nutritional energy
Proteins burn slowly and re heavy and calming. When the body is deficient in protein it is believed that one of the first places it looks within itself to satisfy its needs to the synovial fluid of the joints. When the body is forced to extract too much protein from these sources the fluid dries up and blood supply to the joints is cut off. As a result, the body begins to lay down a tougher kind of tissue that does not need blood – what we call scar tissue. Vegetarians can get adequate protein it just takes a little preparation. Find a good protein powder like Orgain Organic Protein Powder which is plant based.
As we ease into winter, we begin to eat more protein and fat, hearty soups, grains, nuts and meat if so inclined. In general:
1. Favor foods that are warm, heavy &oily minimize foods that are cold, dry and light.
2. Favor foods that are sweet, sour and salty.
Recipes for Winter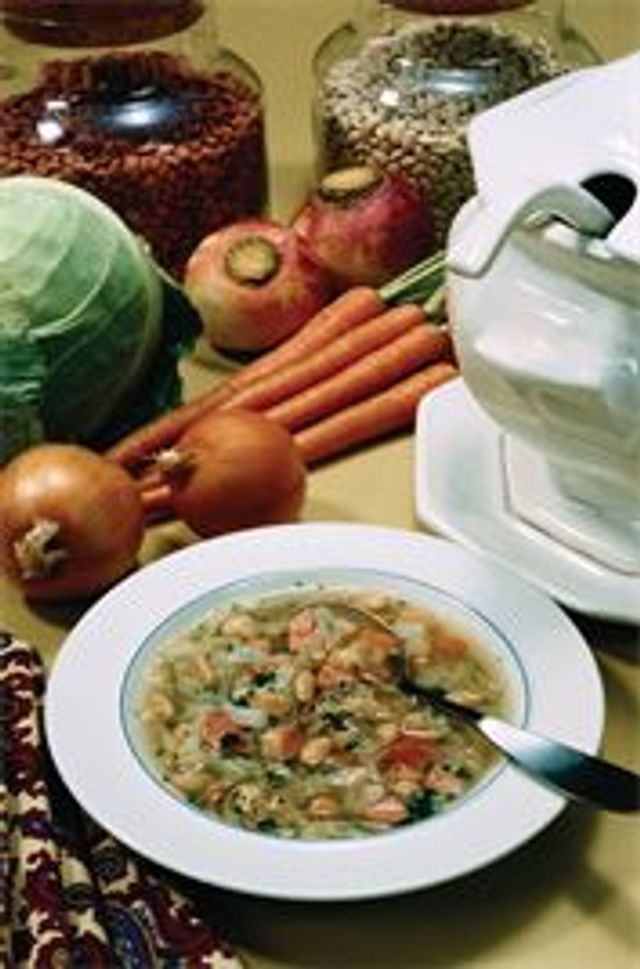 A little about Soups:
Soups make an excellent, nourishing and usually easy meal. They can be made ahead of time and warmed up, for a hearty lunch, dinner or breakfast if you so desire. Clear soups are easy to digest and least challenging to digest. Especially good in the fall and winter, they serve as a support in any age. They offer a great way to tonify the gut and nervous system which have been traumatized or neglected with fast meals on the run. Milk-based soups are considered a little more challenging to digest, and so are recommended for times when the digestive fire is good. I have included a few recipes that I find satisfying for the cold winter nights as well as a few nurturing warm teas & drinks.
Kale & Apple Salad with Mustard
Ingredients
1 tablespoon extra-virgin olive oil
1-1 1/2 pounds kale, ribs removed, coarsely chopped
2/3 cup water
2 Granny Smith apples, sliced
2 tablespoons cider vinegar
4 teaspoons whole-grain mustard
2 teaspoons brown sugar
Pinch of salt
Preparation
1. Heat oil in a Dutch oven over medium heat. Add kale and cook, tossing with two large spoons, until bright green, about 1 minute. Add water, cover and cook, stirring occasionally, for 3 minutes. Stir in apples; cover and cook, stirring occasionally, until the kale is tender, 8 to 10 minutes more.
2. Meanwhile, whisk vinegar, mustard, brown sugar and salt in a small bowl. Add the mixture to the kale, increase heat to high and boil, uncovered, until most of the liquid evaporates, 3 to 4 minutes.
Curried Cauliflower Walnut Soup
This soup's secret ingredient—an apple—lends a touch of tangy sweetness that complements the curry's spice. Letting the soup cool 20 minutes before blending helps deepen the flavors.
2 Tbs. ghee
small onion or leeks chopped (1 cup)
1 medium tart apple, such as Granny Smith, peeled, cored, and coarsely chopped (1 cup)
1 Tbs. curry powder
1 large head cauliflower, chopped into 1-inch pieces (6 cups)
4 cups vegetable broth
1 tsp maple syrup
1 tsp. rice wine vinegar
½ cup roasted walnuts for garnishing
1 Heat oil in large pot over medium-high heat. Add onion, and sauté 5 to 7 minutes, or until soft and golden. Stir in apple, curry powder, and garlic, and cook 2 minutes more, or until curry powder turns deep yellow.
2. Add cauliflower and vegetable broth, and bring to a simmer. Cover, reduce heat to medium-low, and simmer 20 minutes. Cool 20 minutes, then blend in food processor or blender until smooth. Stir in maple syrup and vinegar, and season with salt, if desired. Pour into bowls and garnish with toasted walnuts
When making winter teas, I will brew a large pot and place in thermal carafe having it available throughout the day.
Spiced Tea – A great tea for digestive discomfort and blood cleaners – Serves 2
½ tsp of cardamom seeds
Cinnamon stick or ½ tsp of cinnamon powder
½ tsp of ground cloves
¼ tsp of ground ginger
1 cup of boiling water
Let seep for 10 minutes, strain the spices and serve warm
*Options – you can make a chai by adding black tea and milk, either cow's or a milk of your choice.
Ginger, Cumin Coriander Digestive Tea – Serves 2
¼ tsp roasted cumin seeds
¼ tsp roasted coriander seeds
¼ tsp dried ginger
2 cups of water
Let seep for 10 minutes, strain the spices and serve warm
Warm Chocolate Pudding - Service warm or cold and add raspberries for delicious treat!
2-4 tbsp. arrowroot powder
2-3 tbsp. cacao or cocoa powder
2 tbsp Maple Syrup
2 c. milk of your choice
1 tsp. vanilla extract

1- Whisk 1 cup milk with arrowroot, until its melted (start with 2 tbsp)
2- Place the pot on medium heat, add the second cup of milk with the dark chocolate and keep stirring until the dark chocolate is totally melted.
3- Add the maple syrup and stir for 1 minute
4- Add the other cup of milk with arrowroot and stir until it starts to boil (if more thickening is needed add more arrowroot), then remove it from the heat.
5- scoop the pudding into the cups and cover the surface of each pudding cup
6- Refrigerate while it's covered, until cold for at least 2-3 hours or eat warm